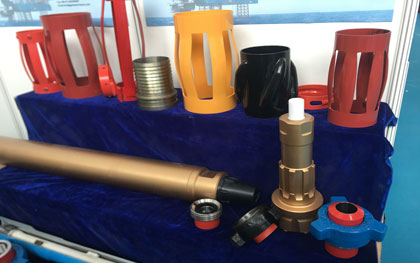 It is the key process after the casing enters the well. Its function is to seal the annular space of the casing and the well wall to seal the oil and gas water layer and make the casing become the passage of oil and gas into the well.
Oil well cement
Oil well cement is an important material for sealing the casing and the annular space of the well wall. Because the well is deep and shallow, the underground has atmospheric pressure and high temperature and high temperature, and the formation also contains various chemical substances, so the oil well cement is required to have a wide adaptability. At present, there are 9 grades and three types of oil well cement used in China. Different grades and types of cement are suitable for different downhole conditions. Therefore, selecting cement according to the depth and temperature of the well is the primary task of cementing operations.
Cement grade
The limited cement grade does not meet the performance requirements of grouting. The G-grade and H-grade cements used today are often modified with additives to adjust their performance. They are the most commonly used cements. Additives can be divided into seven categories: adjusting the density agent, adjusting the setting time additive, controlling the loss additive, reducing the water loss agent, controlling the viscosity agent, and special additives for abnormal conditions. One level of cement may use one or more additives.
Immediately after the casing is completed, the circulating pipeline and the cementing pipeline are connected to prepare for cementing. First of all, it is necessary to open the pump to circulate the drilling fluid. Because the gap between the casing and the well wall is small, the high return speed is used to impact the mud cake on the well wall, and the performance of the drilling fluid is adjusted until the circulating pump pressure is stable. During this period, the start of the cementing pump, ash, water supply, mixing, and suctioning should be ready, as shown in Figure 6-8.
Before the cement slurry is injected into the casing, a certain amount of pre-fluid is pumped to isolate the drilling fluid and the cement slurry to avoid mixing. Moreover, after the separator returns to the casing, it also serves to clean the annular space.
The displacement rate of the cement slurry depends on the conditions in the well. If there is no special situation, high-speed turbulence displacement should be adopted. However, in the case of low formation fracture pressure, only low speed replacement can be used.