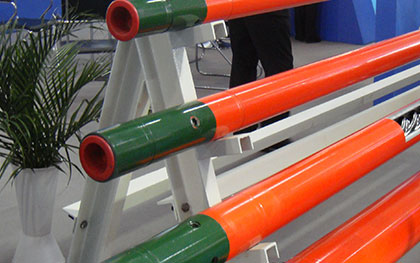 Fishing tool is a special fishing drilling tool used to retrieve fallen objects from the borehole. At any stage of the operation, the drill rig operator will encounter unexpected situations, such as falling drill string, stuck pipe, missing drill bit, etc. The equipment that falls into the well is called "fish" or "trash", and the tools used to remove the equipment are called "fishing tools." Sometimes it may be necessary to use "fishing tools" to retrieve older wellbore equipment, such as packers, liners, tubing, or any stuck objects in the well. The drilling tools for fishing must be retrieved from the borehole in order to continue drilling operations.
Overshot is a very common fishing tool. The main fishing object is a smooth tube fish, which belongs to the external fishing type (i.e. catching the external surface of the fish).
Taper tap and die collar are common fishing tools for fishing the inner hole of the string. They are used for fishing the inner hole with holes such as tubing, drill pipe, casing milling pipe, packer, water distributor, etc. It is made of high-quality alloy steel and especially heats treated. It has the advantages of high strength, high toughness, and simple buckle making.